This Ice Tie Dye Technique post is brought to you by Tulip and Blueprint Social. As always, all opinions are strictly my own. This post may contain affiliate links.
Since we moved into our house, which was *ahem* 4 years ago, I have done little to decorate our downstairs level. Being the eclectic person that I am, I came up with the idea to decorate the basement with a theme around our love of movies.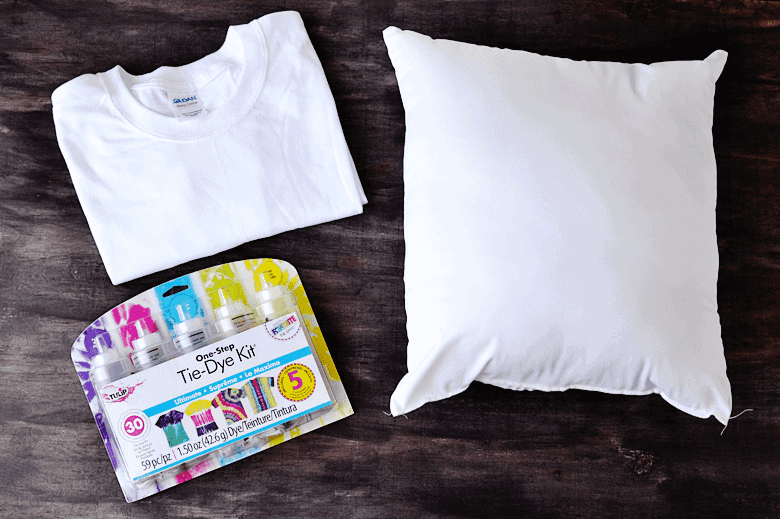 ICE TIE DYE TECHNIQUE
SHOP THE SUPPLIES:
White Cotton T-Shirt
Pillow Insert
Tulip Tie-Dye Kit
not pictured: scissors, sewing pins, sewing machine or simple needle and thread, rack, large container to collect ice drippings, plastic wrap, ice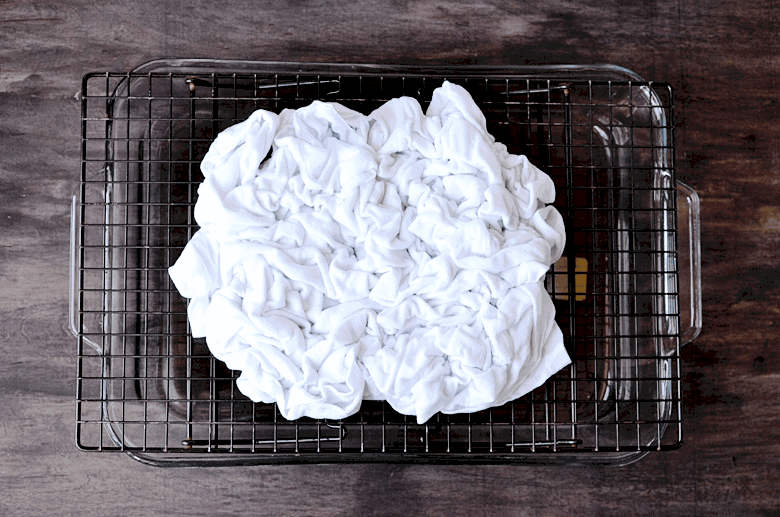 STEP ONE
Get your t-shirt wet and wring it out. Then, "scrunch" it up on a rack placed on top of a container. I used a glass Pyrex dish because it fit quite well with the rack. The more "scrunching" you do, the more chances of white peaking through. I wanted a lot of color, so I scrunched gently.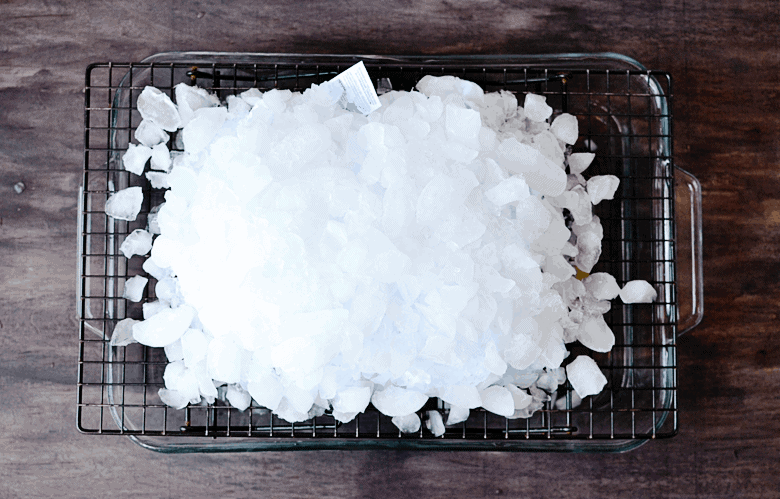 STEP TWO
Generously cover the t-shirt with ice. I used crushed ice so that I could make sure to cover all of the edges without the risk of larger ice cubes sliding off right away.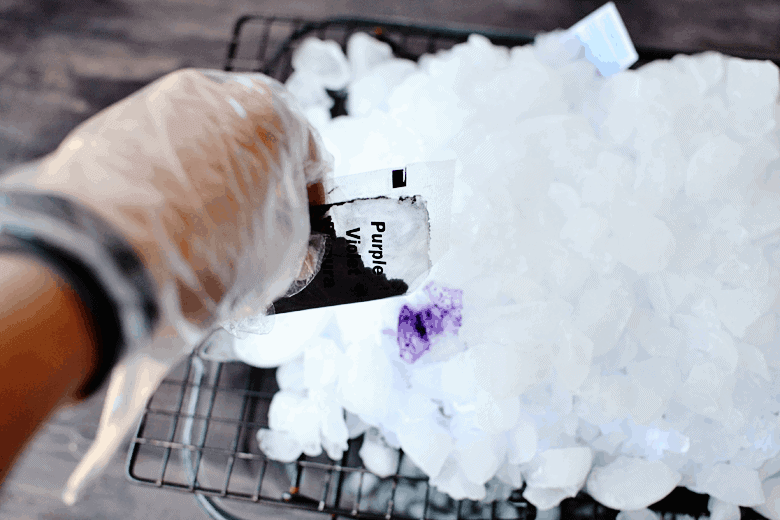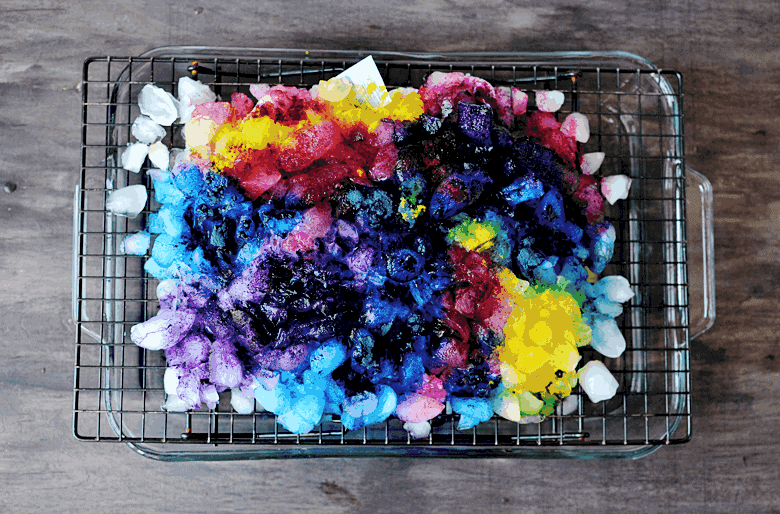 STEP THREE
Put on the gloves that come with
the tie-dye kit
(easy peasy!). Then, sprinkle the tie-dye color pigments over the ice. I had no rhyme or reason for where I placed the colors, I just sprinkled away. That's the fun thing about this technique, it's almost guaranteed to look pretty sweet no matter what!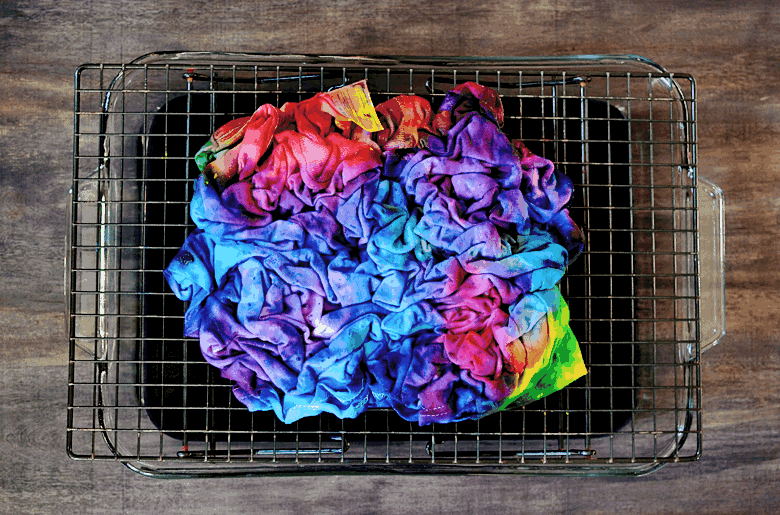 STEP FOUR
Cover with plastic wrap so that it doesn't dry out. Let sit for 6-8 hours (or longer). The longer it sits, the more intense the colors get. I didn't want my colors to be too intense since I knew I was going to be painting a design over the top, so I let mine sit for 6 hours.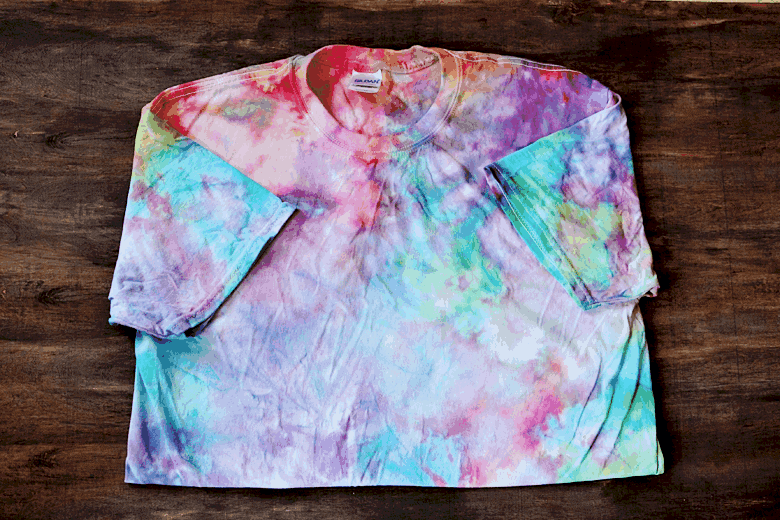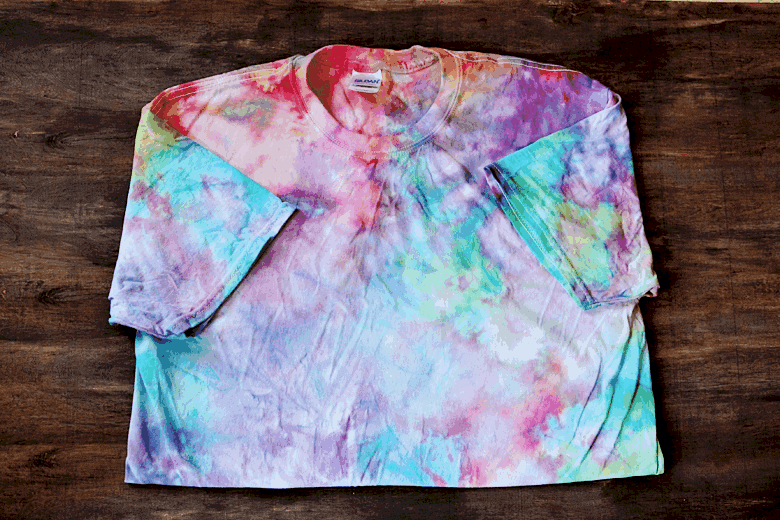 STEP FIVE
Rinse until water runs clear. Then, wash and dry alone.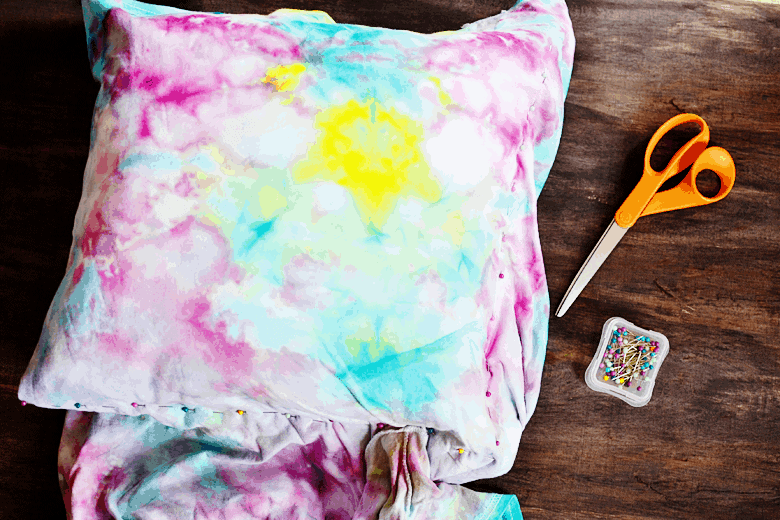 STEP SIX
Turn your t-shirt inside out and then slide the
pillow insert
into the t-shirt and up against one of the sides. That way, you will only have to sew up 3 sides instead of 4. Then, using your sewing pins, pull the t-shirt together along 2 of the sides.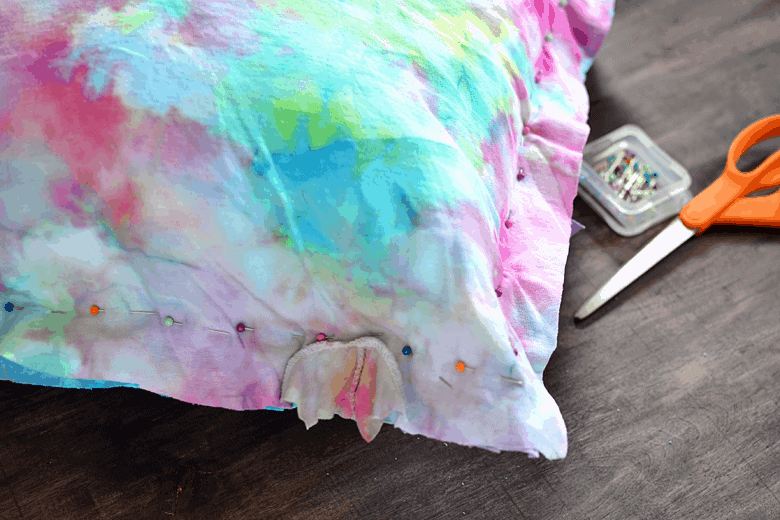 STEP SEVEN
Trim the excess t-shirt leaving about an inch from the pins (just in case). Using your sewing machine, or your needle and thread by hand, sew up along the 2 pinned sides. Then, remove the pins, turn right-side out, insert the pillow, and repeat for the last open side. This side will have a slightly raw edge, but it will blend with the other sides once trimmed.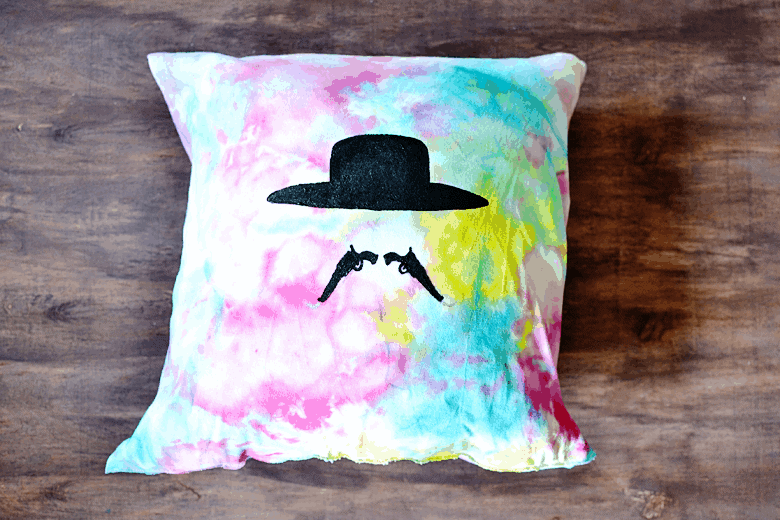 STEP EIGHT
Optional: using acrylic fabric paint, embellish your awesome ice tie dyed throw pillow with your design of choice. My husband is a Tombstone fan, so I used
this minimalist Tombstone poster
as inspiration.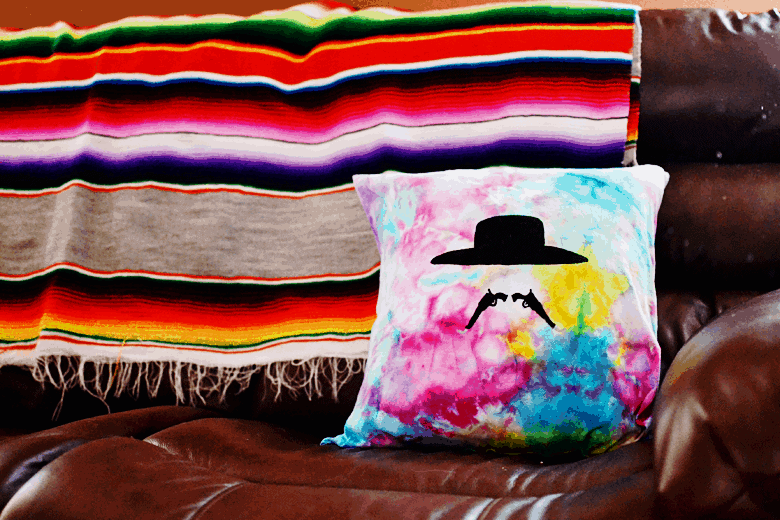 I think it fits just fine with our eclectic movie vibe. My next project: a Breakfast Club themed throw pillow. Luckily I've still got plenty of supplies left with my awesome
Tulip Tie-Dye Kit
!